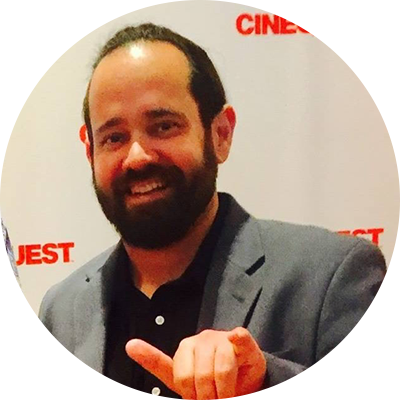 Paul is a graduate of the Vancouver Film School, a multi-award nominated and multi-award winning feature film producer, for short films he's a multi-award winning writer, director and Production Consultant (County, State, Regional and International Awards). Paul's work has been shown in film festivals around the world, screened in art house cinema venues and broadcast worldwide. He produced five feature films (two were National releases), one was with a company on the Universal lot. He Produced five short films (as well) before adding film journalism to his passion for films. He directed one short-film and Produced the "Compilation", not the songs of the Soundtrack that had four Grammy-Winners, including Willie Nelson.
On television, he has produced a 5-episode mini-series for Time Warner Cable and multiple segments for a weekly-series.
Distribution of his work includes Blockbuster Video Hawaii, Hollywood Video (U.S. nationwide), with current distribution on Amazon.com, Walmart. com, Target.com and Public Libraries on five Hawaiian Islands and California (Sacramento/Orange County).
Paul was the founder of the Hawaii Student Film Festival in 1999 until the event ended in 2003. The Hawaii Student Film Festival showed 230 films from 30 schools on 5 Hawaiian Islands. In 2003 the festival was recognized on the floor of the Hawaii State Senate with a proclamation honoring it as the First Student Film Festival in the State's history.
Paul curated the Lihue Library Film Club at the Hawaii State Library (Fall '09-Fall '11), wrote Classic DVD reviews and began covering Film Festivals (including Turner Classic Movies Film Festival and Newport Beach Film Festival) for the Garden Island newspaper in Kauai, Hawaii (Dec.'09-Dec.2012). He then moved on to a Film-magazine (March 2013-April 2015), covering film festivals, reviewing indie films and interviewing film industry professionals and brought the magazine it's first pull-quotes (of many he landed). For the magazine, most notably was a theatrical trailer (starring Peter Bogdanovich, Alicia Witt and Cheryl Hines), DVD covers of films with stars such as Beau Bridges, William Sadler, movie posters and promotional materials.
As a journalist he has interviewed Paul Sorvino (Goodfellas), Jon Polito (Miller's Crossing) and Emmy-Winner Gil Bellows, Emmy-Winner/Oscar-Nominee Tom Berenger, Oscar Nominees Peter Bogdanovich, Norman Jewison (although Thalberg Oscar-winner), Phedon Papamichael A.S.C. and filmmakers in the Oscar categories of Best Short Film and Best Feature-Length Documentary.
He was fortunate to be one of the Founders of Talking Pictures and has hosted and interviewed guests from high school students to Oscar-Nominee (Cinematography) Greig Fraser A.S.C. for Lion in 2017, Oscar Nominee Rachel Morrison A.S.C. for Mudbound in 2018 and Oscar Nominee Fiona Crombie (Production Design) for The Favorite in 2019. The Oscar-nominated DP of Best Picture Winner MOONLIGHT James Laxton came on for the Oscar-Winning Film If Beale St. Could Talk. Paul has interviewed Emmy Nominees Rodney Taylor A.S.C. (Ballers) and Paul Cameron A.S.C. (Westworld).
He interviewed the multi-talented actress Alicia Witt (Mr. Holland's Opus, Dune), William Sadler (The Shawshank Redemption) and Jason Mitchell (Easy-E, Straight Outta Compton). He has covered film festivals all over the Country. He has covered the Newport Beach Film Festival for eight of nine years (which launched his career past DVD reviews), Turner Classic Movies Film Festival for eight of nine years (where he met Co-Creator/Executive Producer Alexa Foreman) and he watches up to 75 films a month with a record of 1,450 movies in 2014.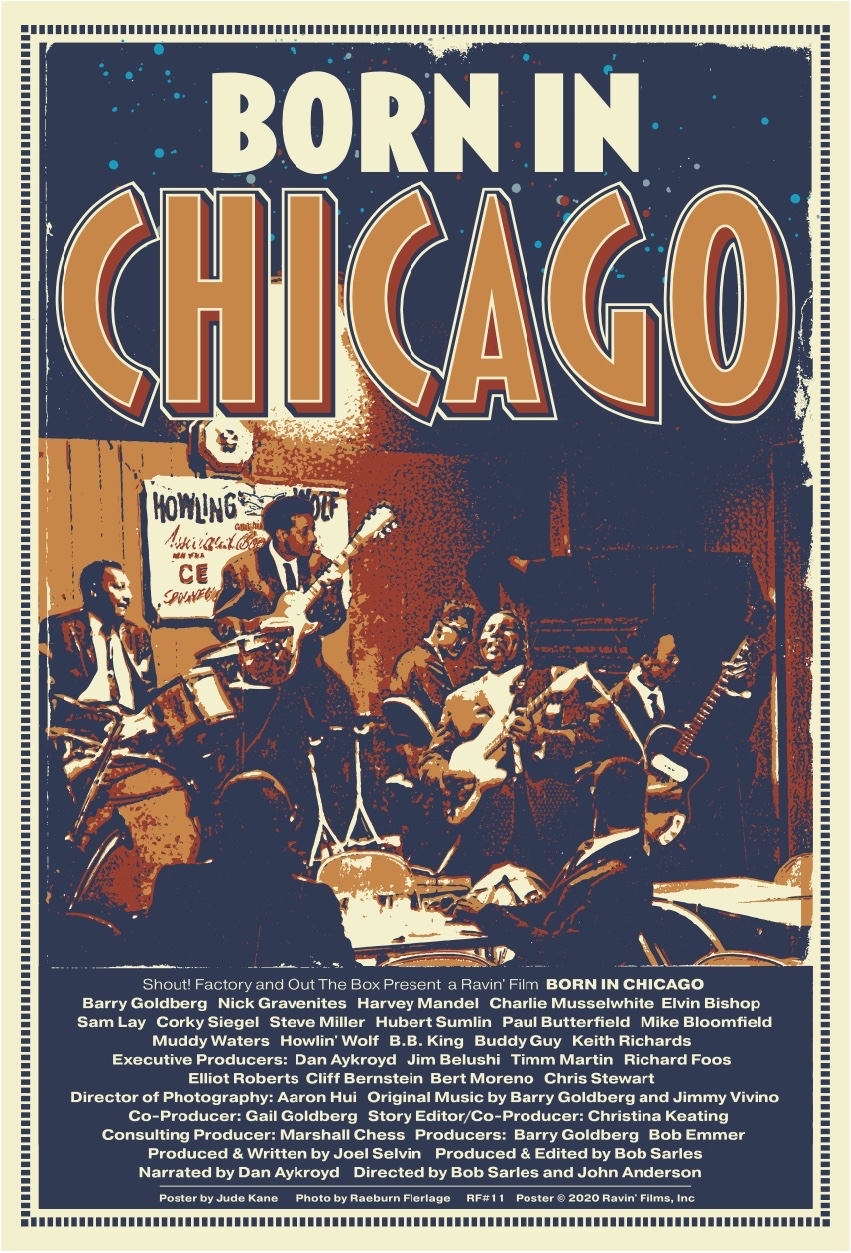 Born In Chicago Directed by John Anderson and Bob Sarles Executive Producer: Timm Martin Producer: Barry Goldberg Narrated by Dan Aykroyd "I got a Sweet
Read More »